MERCI PASKE OU BRANCHE AVEK NOU SELA WAP JWENN TOUT BON ANSYEN KOMPA ORIGINAL YO 24/7studio 786-360-8679 AudioNow koute sou cell phone 405-875-0052!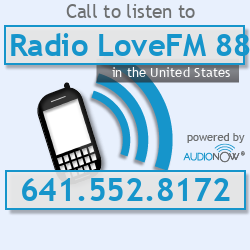 Radio LoveFM 88.5 now on Audio Now 24/7 listen on your cell phone donation are welcome please just click on the paypal on the page and it will guide you thank you God bless you all.!

contact page radiolove46@yahoo.com.


koute bon ansyen kompa / nouvo kompa / zouk love / kompa love / chansonet!
Are you a singer/musician? Let us help you get your name out! We can promote you,!
more details